Apparel
Fill out the form below to place your order and for shipping and availability.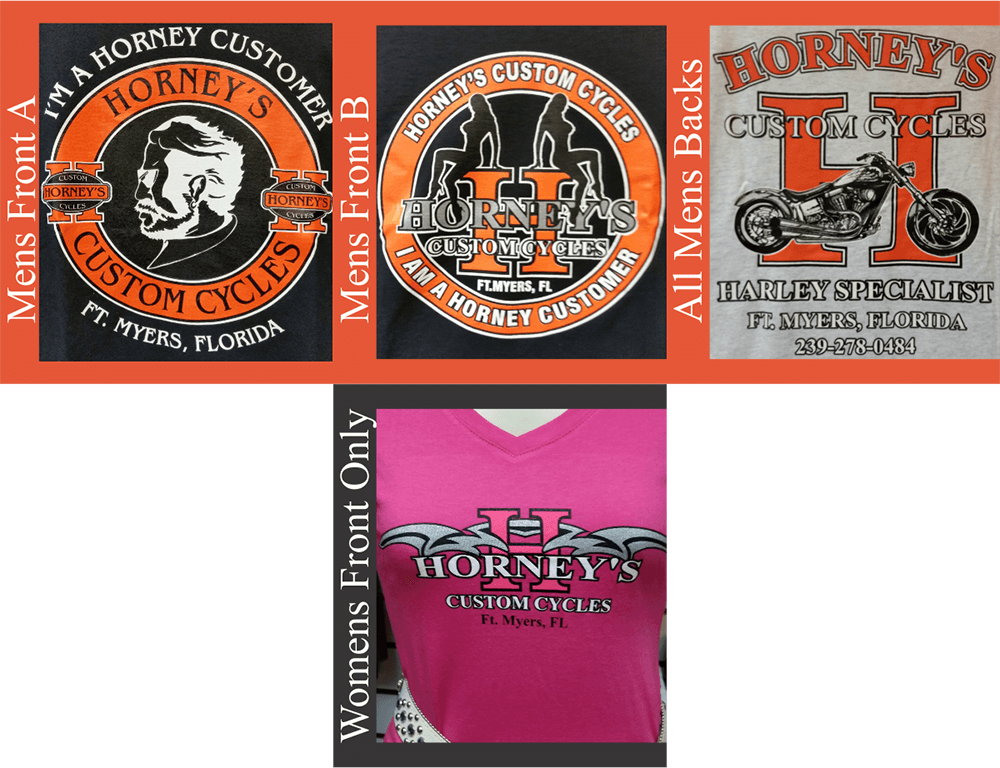 Men's T-Shirts come in various sizes and are printed on both sides. Colors available: Black. When ordering please verify which front (A or B) you want. Design and color may change.
Women's tops change seasonally and are printed front-only.